Diary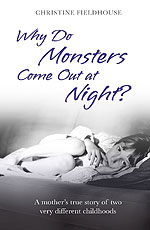 This is my online diary where I publish updates on my writing life....and sometimes my non-writing life
23/12/14 : Happy Christmas 2014
To anyone who gets this far on my website - have a lovely Christmas and a very happy new year. May 2015 bring us all we want and more.
28/02/13 : Happy New Year!
Belated wishes for 2013 - I haven't just come round from New Year's Eve, honest. Just been busy, writing, reading, walking....
In case you think you've been pruned from my life, and you haven't heard from me in ages, my old computer crashed, losing all my e-mail contacts (no, I hadn't backed them up) so I've been borrowing all the others in the house....until now!
I have my new computer complete with Windows 8 and it is true, it has already reduced me, a grown woman, to tears and violent outbursts.
But - I'm still here. Please do send me your e-mail address. It'll be good to get back up to 5,000 contacts again. I'm on 55 at the moment!
05/09/12 : Back to school Wednesday 2012
Yes, it's the big day, back to school Wednesday. And back to school means back to work. After firing on one cylinder for a few weeks, I'm now back at my desk, raring to go!
I spent the summer in Dorset, Devon and the Lakes,and reviewed the gorgeous Soar Mill Cove near Salcombe and Thurlstone Hotel not too far way. I got in touch with my Inner Tarzan and went Go Ape at Whinlatter Forest, visited Monkey World near Wareham (there's a theme running here) and played badminton for the first time in 30 years, only to get thrashed by my 12-year-old. Yes 12. Really.
I'm now working on meditation, making ourselves richer and confidence, and I want your running tips for a feature I'm about to start. Enough of this gossiping, it's back to work Wednesday!